iPad Art Course: Samurai
with Nikolai Lockertsen
Showcasing some of the features of the first release of Procreate 4, Nikko brings this Samurai character to life. You'll also get 6 of his custom-made brushes that are used in this course. Subtitles are also available in English and Spanish.
| | | |
| --- | --- | --- |
| Level: | Length: | Language: |
| | | |
| Intermediate | 57:50 | English |
Hi, I'm Nikko.
I've been working as a professional artist
in and outside the film industry
for over fifteen years.
And in the last few years, Procreate and the iPad
have become my main tools.
...imagination and from reference. This way you'll
learn how to use your...
...awesome. It made my workflow
500 percent faster...
...you also have the dark areas on the lower left,
and the bright areas on the top right.


So you can adjust...
...a bit more colour, to haze out the background a bit,
sort of to get some distance between our...


So, welcome to my Procreate tutorials here at Art Study Online.com


Let's begin!
Nikko takes you behind the scenes of how he works, with the iPad as his sketchbook. He guides you step-by-step, revealing how to get the most out of this powerful art tool.
Note: This course is structured for students with a basic knowledge of Procreate. A simple understanding of the interface and tools is recommended.
Starting with a blank canvas, Nikko builds up the image of a Samurai character. He will also be showcasing some of the powerful new features of this first release version of Procreate 4. The entire course is filmed live, so you get to see how he works, brush stroke by brush stroke.
He also reveals tips and tricks that you can use to get more out of your artwork.
Highlights from the course include:
Follow Nikko from start to finish creating the Samurai artwork
Tool tips and techniques you can use immediately in your own artwork
6 exclusive downloadable brushes created by Nikko and used in this course
The full resolution, finished artwork as a download
Sign up now and get immediate access!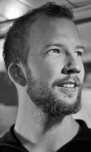 This course is held by one of the world's leading iPad Artists – Nikolai Lockertsen.
Nikolai works as an Art director, Concept Artist and Matte Painter in the movie and TV industry. He has an impressive career behind him, having worked on such movies as "Troll Hunter", Oscar-nominated "Kon Tiki", "Max Manus" and "The Mortal Instruments", to name but a few.
He regularly works with Hollywood Director Harald Zwart and continues to develop his art to stunning new levels. He is often travelling between movie locations and international film studios, and his iPad always travels with him.
In this video from Savage Interactive (the makers of Procreate), he talks about why he enjoys using Procreate for iPad so much:
Here is the list of items you will need:
iPad 3 or newer
Touch-screen pen for the iPad, (pressure sensitivity optional)
iPad Art Course: Samurai
With Nikolai Lockertsen

All payments are handled through a secure connection. We store no card details on our site.
Please LOG IN (or SIGN UP for free) before you purchase a course!
---
Buy STREAM - only $9Unlimited online access to this course.
---
Buy DVD - only $39.99Receive the course on DVD. (Price includes shipping & handling)
---
DVD & STREAM - only $39.99LIMITED OFFER! Receive the course on DVD, plus unlimited online access to this course. (Price includes shipping & handling)
---

iPad inspires creativity and hands-on learning with features you won't find in any other educational tool.