Henriette Sonne, internationally renowned artist, introduces acrylic painting step-by-step. This course is perfect for anyone wishing to get started as an acrylics artist, but also for those who already paint but seek to strengthen their foundation skills.
| | | |
| --- | --- | --- |
| Level: | Length: | Language: |
| | | |
| https://www.artstudyonline.com/graphics/course_icon_level01_v03.jpg | 02:30:00 | English |
In this foundation course in acrylic painting, artist Henriette Sonne takes you on a creative journey, revealing techniques and tip-and-tricks, showing you how to successfully create your own artwork.
The course will teach you everything from which brushes and paints you should buy, through to building up your painting using surfaces, colours and tones. You will be shown how to get started and how to mix the the colours you require. Throughout the course Henriette reveals practical tips such as priming techniques, best brush cleaning practise and even the correct way to get the paint out of the tube! This course will provide you with the core skills you need to create your art.
HIGHLIGHTS FROM WHAT YOU WILL LEARN:
Learn about all the materials you need to get started today
Discover the step-by-step process for creating artwork you are pleased with
Complete your artwork with professional presentation techniques
Anyone can paint successfully, you just need to know how!
---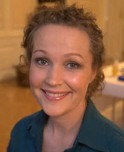 Henriette Sonne er opprinnelig fra København, men har hatt sitt hovedvirke som kunstner i Norge de siste seks årene. Kunsten hennes presenteres nå som norsk i utlandet. Henriette har sin 11. utstilling i USA, en separatutstilling i galleriet New Art Center på Manhattan i New York, mars 2013.
De senere årene har Henriette stilt ut bilder på mange ulike utstillinger for samtidskunst, blant annet SNAB Louvre, på Louvre i Paris, ARTexpo i New York, Florence Biennale for Contemporary art, sammen med blant annet performancekunstner Marina Abramovic. Arbeidet hendes har vært omtalt i en rekke kunstblader i New York de siste årene og har vært på forsiden av New York Art Magazine, VOL 14 Fall 2009.
Here is an overview of materials you will need for this course:
ACRYLIC PAINTS:
Ultramarine
Cadmium Yellow
Mars Yellow
Naphtol Crimson
Titanium White
Mars Black
A tube of Alizarin is also recommended
CANVAS:
BRUSHES:
4 differing acrylic brushes that are not too large. There are variations in sizes depending on brand, but we recommend using numbers 1, 3, 4 and 6 together with a broad brush for priming, (around 4cm wide).
OTHER:
HB pencil and pencil sharpener
Ruler (preferably 50 cm)
Eraser
Drying cloth
2 water jars
Apron
Palette knife
Images from the course:
Acrylic Painting Foundation Course
With Henriette Sonne

All payments are handled through a secure connection. We store no card details on our site.

Please LOG IN (or SIGN UP for free) before you purchase a course!
---
Coming soon - Only $99.00!Unlimited online access to this course.
---
Coming soon - Only $129.00!Receive the course on DVD. (Price includes shipping & handling)
---
Coming soon - Only $129.00!LIMITED OFFER!
Receive the course on DVD, plus unlimited online access to this course. (Price includes shipping & handling)
---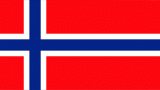 THIS COURSE IS AVAILABLE IN NORWEGIAN!
Please click here to access it. (Coming soon in English.)